Applying For A Victorian Police Security Licence
The eServices Portal is a self-service platform developed by Victoria Police that will allow people to complete application forms for licences and registrations online. To complete an application form you will need to successfully register for an eServices account.
Watch the video below for more information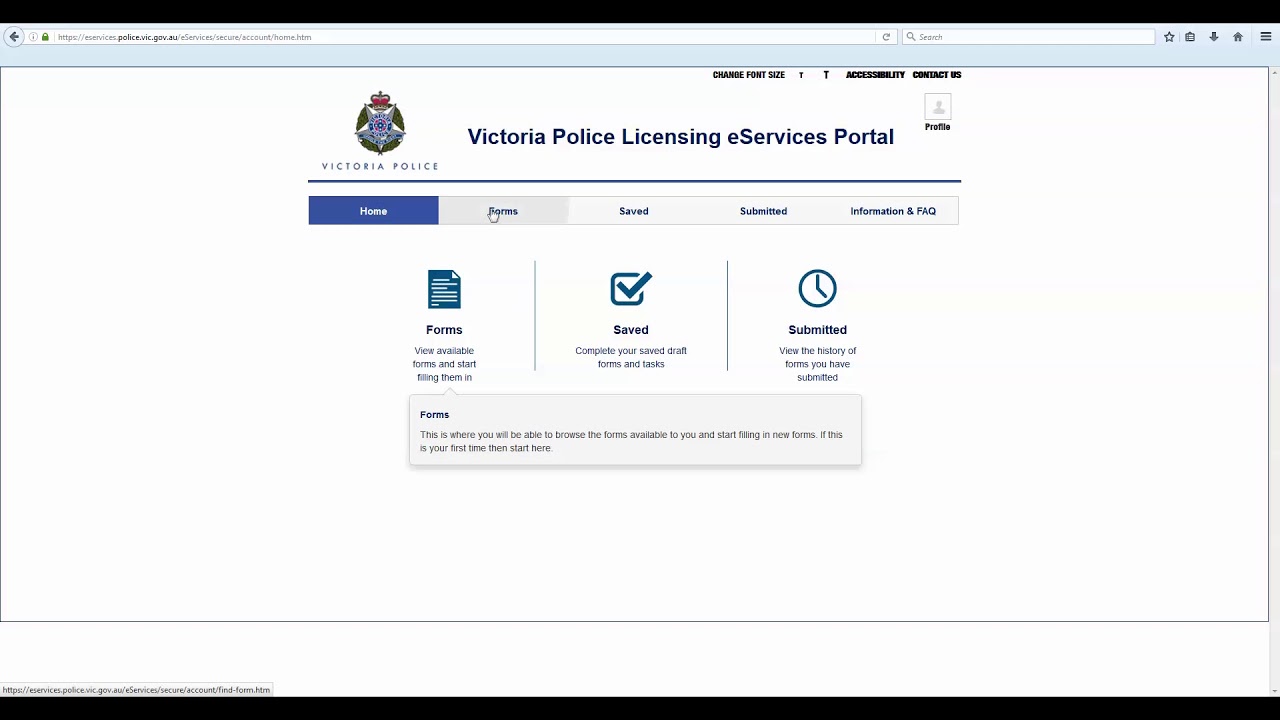 Security Licensing requirements:
Be 18 years or over

Be a resident of Australia or be the holder of a current visa (with relevant work rights)

Applicants must have more than 12 months remaining on their Visa

Be subject to a National Police Check which requires the taking of fingerprints*

Provide certified copies of International Police Checks from any other country resided in for a period of more than 12 months over the previous 10 years since turning 16 years of age

Not be a prohibited person

Be a fit and proper person. This includes not having any medical condition or history with police that would hinder your employment within the industry

Demonstrate competency for working in the security industry by way of completing training relevant to the private security activity or activities you wish to be licensed for with a training organisation approved by the Licensing and Regulation Division

Provide 2 written references outlining your suitability for employment within the private security industry.
Submitting an application
After you have submitted your application online, a copy of the application will be emailed to the address you used to register for the Portal.
You will need to print the application and return with all supporting documents via post to:
Licensing and Regulation Division
GPO Box 2807,
Melbourne, 3001.